Homepage
Main content starts here, tab to start navigating
Slide 1 of 12
Slide 2 of 12
Slide 3 of 12
Slide 4 of 12
Slide 5 of 12
Slide 6 of 12
Slide 7 of 12
Slide 8 of 12
Slide 9 of 12
Slide 10 of 12
Slide 11 of 12
Slide 12 of 12
In observance of Breast Cancer Awareness Month, our new slushie is a Pink Colada. With every purchase you will get a small, pink treat and a portion of the proceeds will go to Breast Cancer research.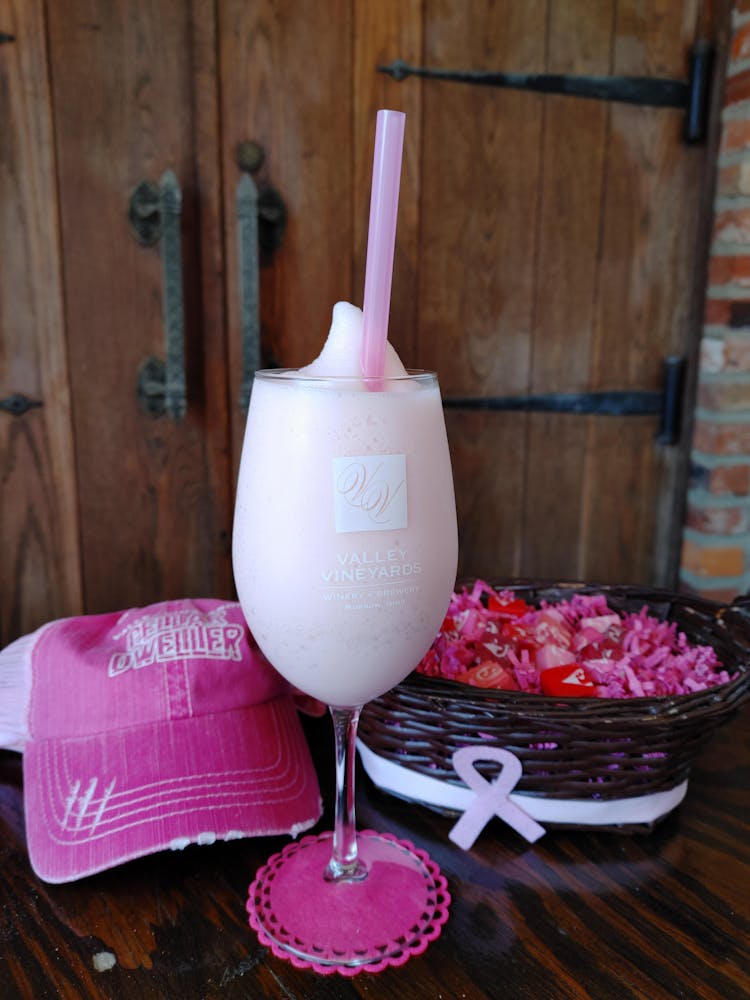 Discover Valley Vineyards
You'll find nationally award-winning, estate-grown table and dessert wines from our vineyards in the Ohio River Valley Appellation. Enjoy 50 years of well crafted wines just a stones throw from the Little Miami River.
Welcome
Join us for a wonderful dining experience!
find us